Karim Jivraj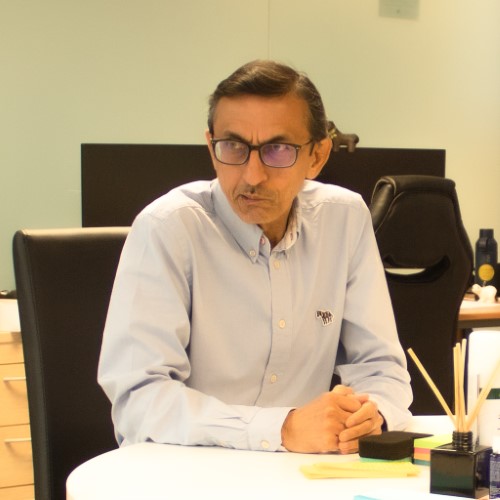 Senior Manager
Karim has over 30 years of experience in the accountancy profession. His role at Johnsons is primarily to manage the accounting, audit and tax requirements for our larger corporate clients. This includes public companies and Groups (some international).
He advises clients on significant regulatory and accounting changes. He has advised companies on financial, business, tax and VAT compliance and planning matters with emphasis in the film, media, construction and charity sectors.
His tax expertise extends to the Creative Industries tax reliefs such as Film and Theatre Tax Relief, Research and Development Tax Reliefs, Patent Box Tax Relief and venture capital schemes such as Enterprise Investment Scheme and SEED Enterprise Investment Scheme.
His role also includes implementation of accounting software and providing support and training for clients and staff of Johnsons.
Achievements
Charitable company
The charitable company were looking for a solution to keep a control over their restricted funds.
He helped and trained their Finance team to set up their Sage 50 accounting software to account for each restricted fund.
The charitable company is now able to track the spend and balance of each restricted fund.
Charity retail shop
The charity retail shop was set up with the intention of raising funds for its parent company which is a registered charity.
In order to maximize the tax advantages:

He advised the client to set up the retail gift aid scheme to reclaim gift aid tax on the sale of donated goods.
He also advised the client to register for VAT to reclaim VAT on their buying costs whilst not suffering VAT on the sale of donated goods.

Both recommendations resulted in a higher gift aid donation to the parent charity.
Arts charity 1
The charitable company were not compliant with Charities SORP and needed help with transitioning from the Charities SORP (FRSSE 2015) to Charities SORP (FRS 102).
He advised their Finance team on the requirements of the Charities SORP to ensure compliance. He advised the Finance Committee about the conditions to claim theatre tax relief.
The statutory financial statements now comply with the Charities SORP.
Arts charity 2
The charitable company had staged loss making theatrical productions but required advise on whether these losses could be tax relieved.
He advised and prepared claims for Theatre Tax Relief for these loss-making theatrical productions which resulted in a large cash payment from HMRC.
Company developing film projects
HMRC had given advance assurance to a proposed investment in the company under the SEED Enterprise Investment Scheme (SEIS). However, on submission of the compliance statement following the issue of shares HMRC argued that in their view the company did not satisfy the qualifying conditions under this scheme.   The basis of HMRC's challenge was that that the new requirements set out in the Finance Act 2018 concerning "risk to capital" and "growth and development" had to be satisfied before they could approve the issue of SEIS3 tax certificates for investors in order for them to claim tax relief. The client appointed a tax barrister to put together a case against HMRC's challenge.
His team worked with the client and a tax barrister to address HMRC's enquiries and the client was successful in obtaining HMRC's approval for this investment as an SEIS investment.
On the back of this successful challenge the company was able to raise substantial funds from investors under the Enterprise Investors Scheme.
Personal
In his spare time,  Karim keeps up to date with technical changes in an ever-changing world of accountancy to be best equipped to meet the needs of our clients on a timely basis and in a cost-efficient manner.
His interests out of work include volunteering for various charities because he passionately believes in helping others to help themselves. He likes to listen to world music and his hobbies include athletics, travelling and reading world affairs.