Lidia Omniski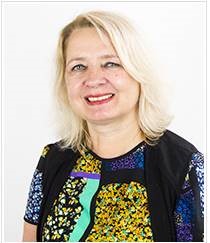 Reception, Admin and Payroll Support
Interests out of work:  travel, walking, reading, keeping fit.
Years of experience: 30 years working in offices, 15 years with Johnsons.
Role in Johnsons:  reception work, admin work and support for payroll department.
She works mainly on helping a single account.
Achievements:
Ensuring:
Supplies for the office are up to date.
The office runs smoothly.
Visitors to the office feel welcome.
Clients are assisted and their needs met.