Edmund Cartwright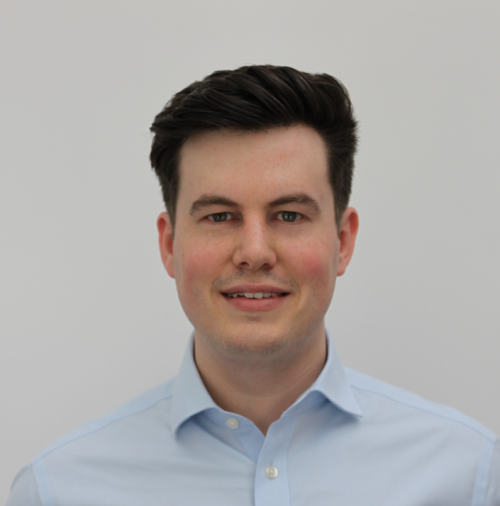 Audit and Assurance Director
Edmund advises many of our high tech, manufacturing, healthcare, biomedical and not-for-profit clients.
Qualifications:
ACCA Association of Chartered Certified Accountants.

MAAT Member of the Association of Accounting Technicians.
Experience

Edmund joined the senior management team in 2020. He has 8 years of audit experience with:
Subsidiaries of major household brands such as Apple, Fitbit, Airbnb, Fujifilm.
Charities including Helen Douglas House, Lincoln College and Lady Margaret Hall.
Whilst on the audit committee of a national accounting practice he played a major role in moving the firm to paperless systems for all audits, accounts and tax. He's proactive in leading this same change project within Johnsons, recommending and rolling out various software tools to improve efficiency and client experience.
Edmund is interested in hi-tech sectors and business strategy, adding value for his clients with high quality advice and strong commercial acumen. He prepares tax planning advice, identifies tax saving opportunities sometimes saving many hundreds of thousands in a single year. For example, he:
Restructured a new client in order to save circa £250,000 in corporation tax each year, whilst enabling the company to qualify for R&D tax credits of circa £500,000 of expenditure each year.
He saved a client many thousands of pounds in income tax by proactively engaging with companies the client wished to invest in, to enable SEIS and EIS status whilst liaising with an Independent Financial Advisor to roll a previous year's capital gain into the EIS qualifying shares.
Edmund is highly driven and personable. His broad experience stands him in good stead to advise a variety of clients, and he enjoys working as part of a larger team to add value with quality recommendations and advice.
Personal Interests
Edmund is a self-confessed food aficionado, and was a supporter of the Eat Out to Help Out scheme. He lives in the Chilterns with this family where he enjoys country walks, and cooking BBQs in his spare time.