How to Choose An Audit Firm in London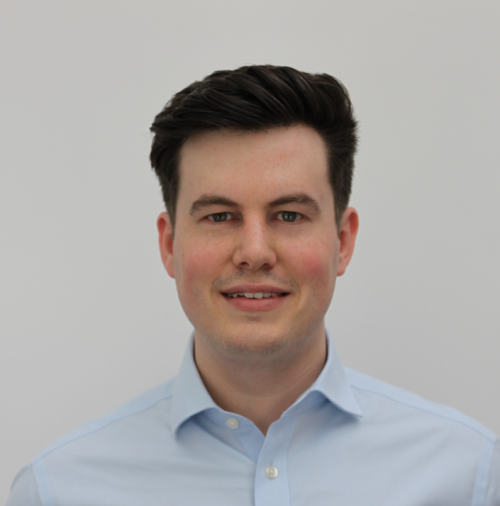 Edmund Cartwright Audit Director Johnsons chartered accountants London
How to Choose an Audit Firm in London: Key Factors to Consider. By Edmund Cartwright, Audit Director, Johnsons Chartered Accountants
Finding a London audit firm that matches your financial and relationship needs will save you stress, costs and time. They will provide insights and assurance about the accuracy and reliability of your company's financial statements. They can significantly impact your company's financial reporting and overall business operations. Selecting a new firm is an important decision for any business.
Here are some key issues to consider on your journey.
When Do I Need a Company Audit?
Under the Companies Act 2006, Section 382, you must appoint an independent auditor unless your company satisfies two or more of the following requirements:
Turnover – not more than £10.2 million
Balance sheet total – not more than £5.1 million
Number of employees – not more than 50
However, some specific sectors and types of companies regardless of size always require an annual audit. It may also be required to support funding applications and M&A.. 
Reputation and Experience
Ensure your London auditor has a strong reputation and a proven track record of providing high-quality services. Look for a firm with a history of successfully working for companies in your industry, with good working relationships with regulators and other stakeholders. 
Under the Companies Act 2006, they must be recognised by one of the following:
The Institute of Chartered Accountants in England and Wales
The Association of Chartered Certified Accountants
The Association of Authorised Public Accountants
Management Team
Ensure your London audit firm has a good working relationship with your company's management team. They should be able to communicate effectively and have:
Systems in place to audit remotely, as far as possible
An audit portal to reduce your workload.
Audit staff available when needed
This will help ensure the process is conducted smoothly and efficiently and that any issues or concerns are quickly addressed.
Independence and Objectivity
Your external audit should be conducted independently and objectively in order to provide an unbiased assessment of the company's financial statements. They should not have any conflict of interest. Safeguards should be applied as soon as any conflict of interest is identified.
Scope of Services
Ensure your annual audit firm should be able to provide a full range of services, including financial statements, internal control reviews, interim reviews, and other assurance services. This will ensure they cover all relevant areas of your company's financial reporting.
Fees and Pricing
Your fees should be reasonable and transparent. Ask for a detailed quote outlining the scope and fees for each service. Compare this with quotes from other firms to ensure you're getting value for money. (Note: Firms outside central London are typically less expensive and provide better value for money.)
Availability and Responsiveness
Your auditor should be available to answer any questions or concerns you may have and should be responsive to your needs. Look for firms with a dedicated team who can provide support and guidance whenever needed.
Industry Expertise
Your audit firm should have experience working with companies in your industry and be familiar with your relevant specific accounting and reporting issues. This will ensure they match your company's needs and requirements.
Regulatory Compliance
Your audit firm should be familiar with the relevant UK accounting standards and regulations and should ensure that everything is conducted in compliance with these requirements. This will help to the report is accepted by regulators and other stakeholders.
References and Research
Ask for references from other companies your auditors have worked with and conduct your research to get a sense of their track record and reputation. It will give you a better idea of the level of service and expertise you can expect from them.
Relationship-Building
The "Big 4" audit firms may be best suited to the needs of large complex businesses but are less so for smaller businesses.
The process is an opportunity to build a long-term working relationship. Look for firms committed to providing high-quality services. They need to be able to support you and willing to work closely with you to address any issues or concerns that may arise over time.
By considering these key points, you can ensure that you select a firm that is experienced, independent, and well-suited to your company's specific needs and requirements.
Contact us for assistance and advice on your audit requirements.