Sports – Where Ethics Meets Irony
The world of sport should be a level playing field, where all comers have the chance to compete, and try their hand at beating the best.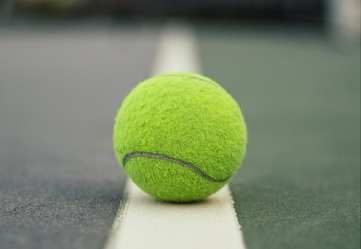 By Stuart Thomson, Managing Director, Johnsons Chartered Accountants
The world of sport should be a level playing field, where all comers have the chance to compete, and try their hand at beating the best. But sporting institutions and politicians struggle to steer clear of their desire to dabble in one another's sphere of influence. And in today's virtue-signalling culture, the temptation is ever-stronger. Should sporting institutions make political statements? Or should sport be about sport alone?
Only in sport could one imagine that ethics meets irony. And I'm not talking about football, but tennis.
The All England Lawn Tennis Club's premier tournament, Wimbledon, has decided that Russian athletes cannot compete in this year's Wimbledon. This was not to give Brits a better chance, but to put pressure on Putin by punishing Russian athletes. The All England Club cited, when announcing its decision, that Russia has a long history of using sporting success to justify political superiority. Personally, I think that confuses the USSR with Russia, but I suppose it could be argued that Vladimir Putin is doing the same.
Let me be clear: Putin's war on Ukraine is wrong on every level, but should sport be involved in making such a political statement? This week Wimbledon lost its world ranking points for this year's tournament, as it was no longer a truly open competition of the world's finest athletes. In doing so it has guaranteed that a Russian, Medvedev, will become the World Number 1. So the All England Lawn Tennis Club, in seeking to exclude the promotion of Russian success, has managed to promote a Russian to the World Number 1 slot. In this instance the UK tennis bureaucrats probably got it wrong, however this is just another in a long list of dubious non-sporting opinions in the sports world:
Colin Kaepernick took the knee to express his criticism of racism in his country. He lost his career, but taking the knee is now commonplace, and not just tolerated but expected by sporting bureaucrats. This U-turn has not resulted in a return to Kaepernick's career.
Rugby penalises misdemeanours, and yet allows the culprits to have a rest before returning to the pitch.
Football divides people based on religion (Glasgow Ranger v Celtic) and yet the teams and fans are united when Scotland is playing – the bigoted chants forgotten.
There have been numerous questions over drug use in athletics, and the testing process that makes belief in the system questionable. Just add the recent discussions around competition for gender transition, and an ethical nightmare ensues.
One of the fantastic things about sport, is that it rises above the issues of day-to-day living, and simply pits man against man, or woman against woman. The popularity of sport is such that politicians will always seek to associate themselves with it, especially when sporting success is in the air. Russia is no different in this regard, but surely we would all be better off without politicising sport. What if we extended that philosophy, and attempted to purify sport to being just sport? Well the obvious outcome would be the collapse of the funding model as the sponsorship disappeared. The debate about where we draw the line will doubtless continue. For now, the board of the All England Lawn Tennis Club has clearly drawn it in the wrong place!